The CLWI-KPLEX is a companion keypad for CLWI dimmers and switches; they share the same aesthetics. It provides lighting and audio control from more than one location around the home or office. Its customizable button layout can be set to recall scenes, dim up and down, and adjust volume. Featuring wireless infiNET EX® communications, the CLWI-KPLEX is powered by 230 VAC line power and is suited for installation in any space.
Field-Replaceable and Engravable Buttons
The CLWI-KPLEX features engravable buttons that can be swapped out in the field. Change of room décor or functionality is easy to handle long after the keypad has been installed. Positive snap-on fittings require no tools for installation. Configure the keypad with a large rocker switch or any combination of up to two adjacent half-size rocker switchess or triple-button pads. Each CLWI-KPLEX ships with a full assortment of blank buttons as well.
Multi-Function Keypad
The CLWI-KPLEX is connected to the Crestron® control system enabling it to perform any function that is desired. While it provides multi-way lighting control, it can also be configured to adjust audio volume and shades—and even call global presets such as "goodnight."
infiNET EX
Ultra-reliable infiNET EX wireless technology provides steadfast two-way RF communications throughout a residential or commercial structure without the need for physical control wiring. Employing a 2.4 GHz mesh network topology, each infiNET EX device functions as an expander, passing command signals through to every other infiNET EX device within range (approximately 150 feet or 46 meters indoors), ensuring that every command reaches its intended destination without disruption.[1]
The CLWI-KPLEX communicates with a Crestron control system via an infiNET EX Wireless Gateway (model CEN-GWEXER, DIN-AP3MEX, or MC3[2]). Up to 100 infiNET EX devices may coexist on a single wireless network, and every device that is added to the network effectively increases the range and stability of the entire network by providing multiple redundant signal paths.[1] Built-in Dynamic Frequency Allocation continuously monitors RF conditions, automatically selecting the clearest channel to prevent interference from neighboring networks, cordless phones, and microwaves.
BUTTONS

Configurable for (1) rocker (up/down) switch or any combination of up to (2) small rocker switches and (2) three-button strips;
Maximum layout contains (6) buttons;
Each button press is configurable for up to three discrete functions via single tap, double tap, and press and hold;
Button events are programmable via the control system

DIMENSIONS

Depth
1.24 in (32 mm) including front face w/ buttons
Height
2.80 in (72 mm)
Width
2.80 in (72 mm)

ENCLOSURE

Mountable in a 1-gang UK (BS 4662) electrical box or 1-gang European (DIN 49073) electrical box;
Requires a FP-INTENSE or FP-PURE style faceplate (both sold separately)

ENVIRONMENTAL

Humidity
10% to 90% RH (non-condensing)
Temperature
32° to 104° F (0° to 40° C)

POWER REQUIREMENTS

220-240 Volts AC, 50/60 Hz, line power

WIRELESS

Gateway
Requires an infiNET EX gateway[2]
Range (Typical)
150 ft (46 m) indoor, 250 ft (76 m) outdoor to nearest mesh network device(s);
Subject to site-specific conditions and individual device capabilities[1]
RF Transceiver
infiNET EX® 2-way RF, 2.4 GHz ISM Channels 11-26 (2400 to 2483.5 MHz), default channel 15; IEEE 802.15.4 compliant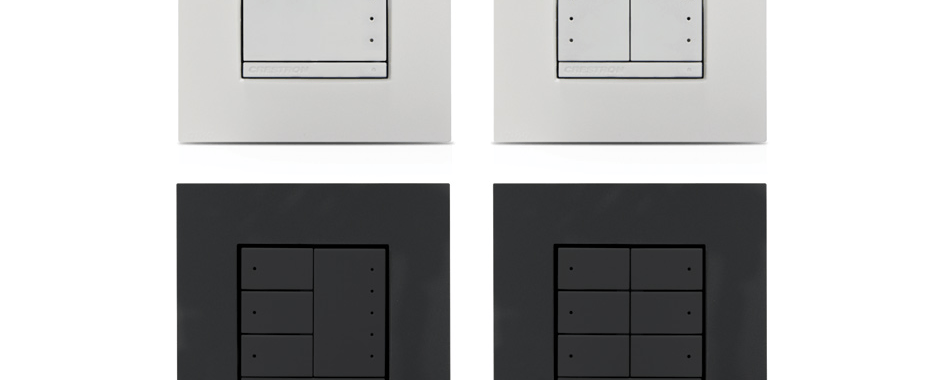 Strona Producenta
http://crestron.eu/
Dokumentacja Techniczna